When getting to the top matters.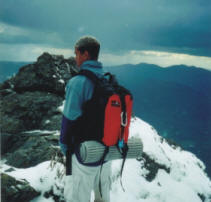 The Climber is a serious climbing pack desigend to carry the gear serious climbers need. A three dimensional harness design adjusts at waist, shoulders and chest . Two, full-sized, zippered compartments, load straps and centerline caribeaner strip round out this great pack.
The specific features include;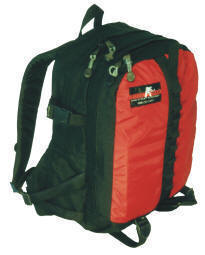 ·

Adjustable, three point waist strap with 2" buckle.

·

Deluxe, radius cut shoulderstrapwith nylon web reinforcement sewn with Shoulderstrap loops attachment points with 2 D-rings

·

sliding sternum strap with nylon shock cord and quick release buckle.

·

Centerline caribeaner and utility tool loops ( firts an ice ax, shovel, multi-tool..)

·

Two horizontal load straps with side-release buckles

·

Two full-sixed zippered main compartments

·

the outer compartment contains a zippered "valuables pocket" made for wallets, cell Phones, glasses ...

·

Two cargo straps with superlock buckles secure gear at the bottom of the pack.

·

EZ Pulls on all Zippers
·On the left, a close-up of the radius-cut shoulderstraps with the sternum strap and d-rings.
·on the right , a view of of the waist strap's left-side tightening point. There's one on the right side, too.